Modern farmhouse dining tables, custom made in any size or color.
We make every Farmhouse Table to order and aim to deliver within 6-8 weeks. Our shipping process
Nationwide delivery via DHL with a white glove delivery experience also available!
If there's a problem with your order, we are committed to making it right. Read our returns policy
Extend your table by 20 inches on each end to add another 4 people to the party!
Choose to extend on one end, or both ends. The extensions slot effortlessly into the end of the table, supported by two arms each end. When not in use, the extensions can be stored in a safe place in your home.
We make the table tops in one whole piece, including the extension, so when the extension is in place you get a seamless flow of grain throughout the table top. For this reason, extensions can only be ordered at the time of placing your main table order.
Made from solid beech hardwood with our own impressive and incredibly strong detachable leg system. Painted in any color you want.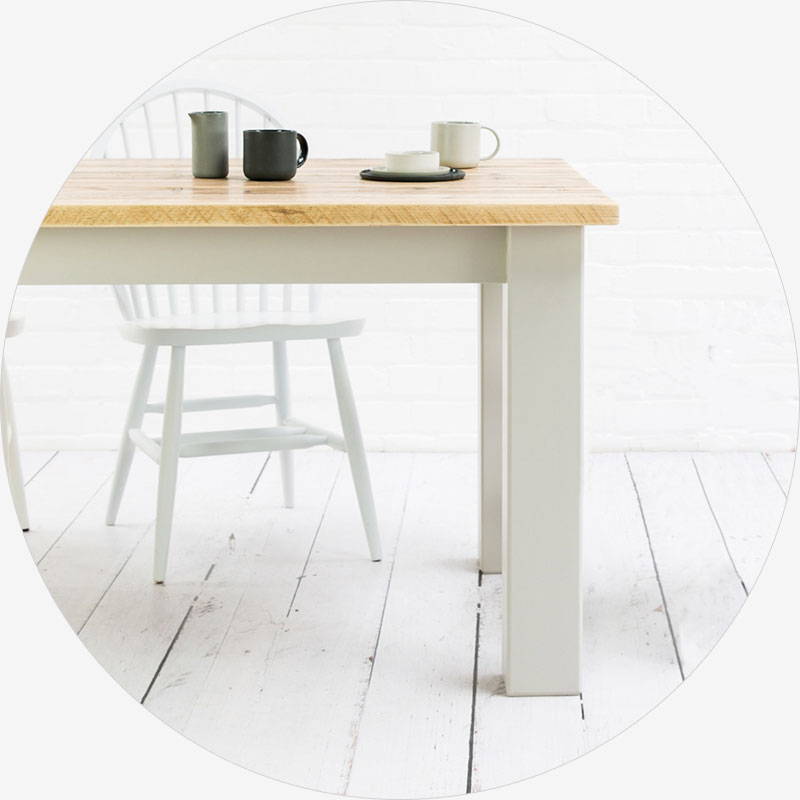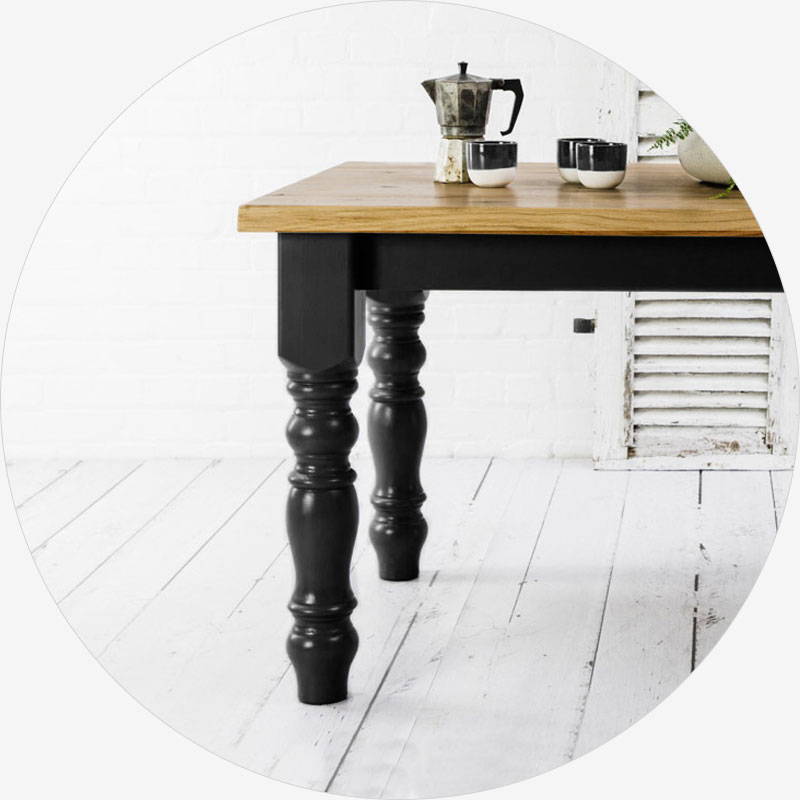 Get creative with over 132 different colors. We can paint the legs and frame of your farmhouse dining table any color you want.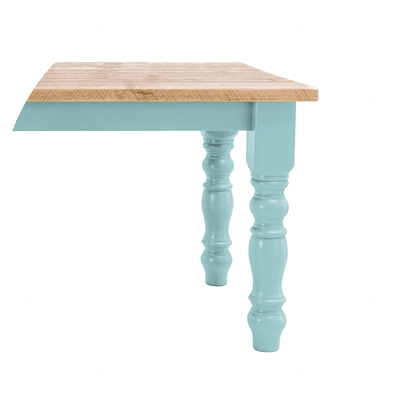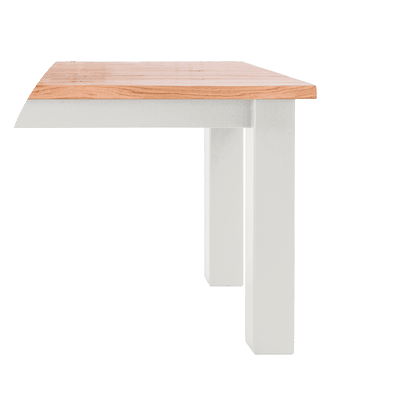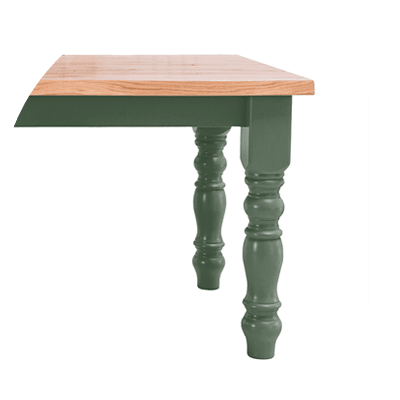 Partners with Farrow & Ball
Teaming up with the most sophisticated color experts on the planet, Farrow and Ball's tough and durable Modern Eggshell paint is ideal for our tables and benches.
Farrow and Ball creates deeper, richer colors in an eco-friendly water base. Virtually odorless and with very low levels of VOCs, their gentle child-safe formulas were a no-brainer for us as we searched for a paint to adorn our farmhouse furniture.
We make farmhouse benches to match every table top style. Our benches are sturdy and beautiful, and they're made to fit between the legs of the table you order.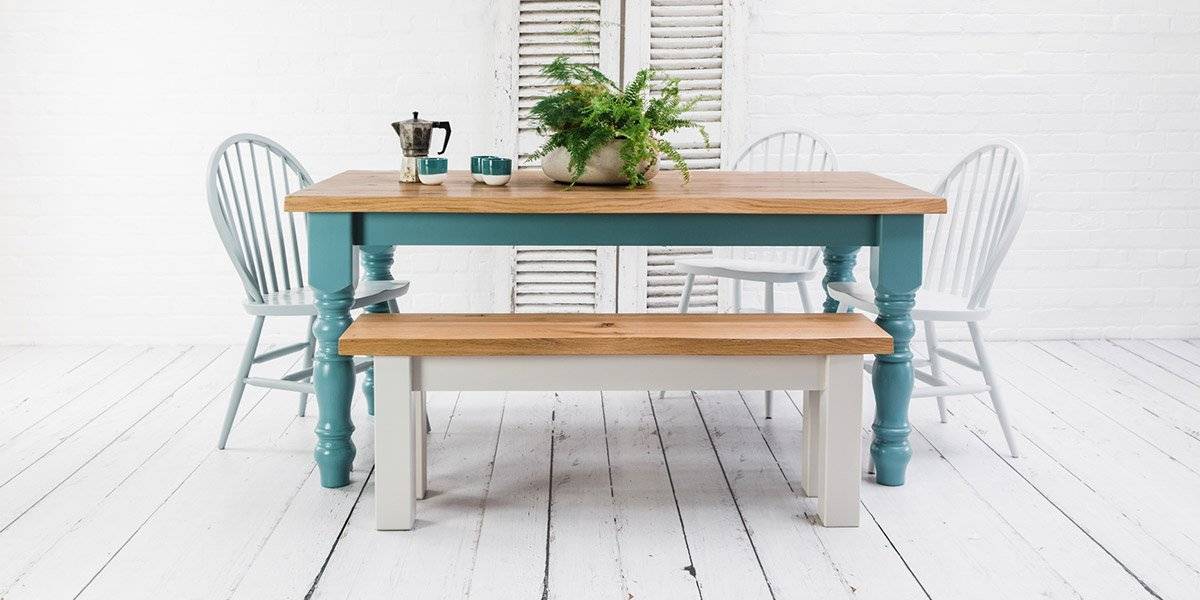 Buying a big piece of furniture like a table or set of chairs is fun, exciting and a major investment, so when it arrives and you see it in the flesh, it has to meet and beat all expectations. We stop at nothing to achieve this.
If, for any reason, you're not entirely happy with what we have made then you're at the front of the queue and we rectify immediately. If it arrives faulty we organize the repair, if you don't like it, we'll take it back.
Our tables are built for LIFE. We make them strong enough to dance on, bake on, drawer over, change light bulbs on and it wont only be you doing all these things but also your great grandchildren. Treat your family to a product where we are with you every step of the way.
And we'll send you subscriber-only promotions and our top tips for choosing a Farmhouse Table that's right for you.