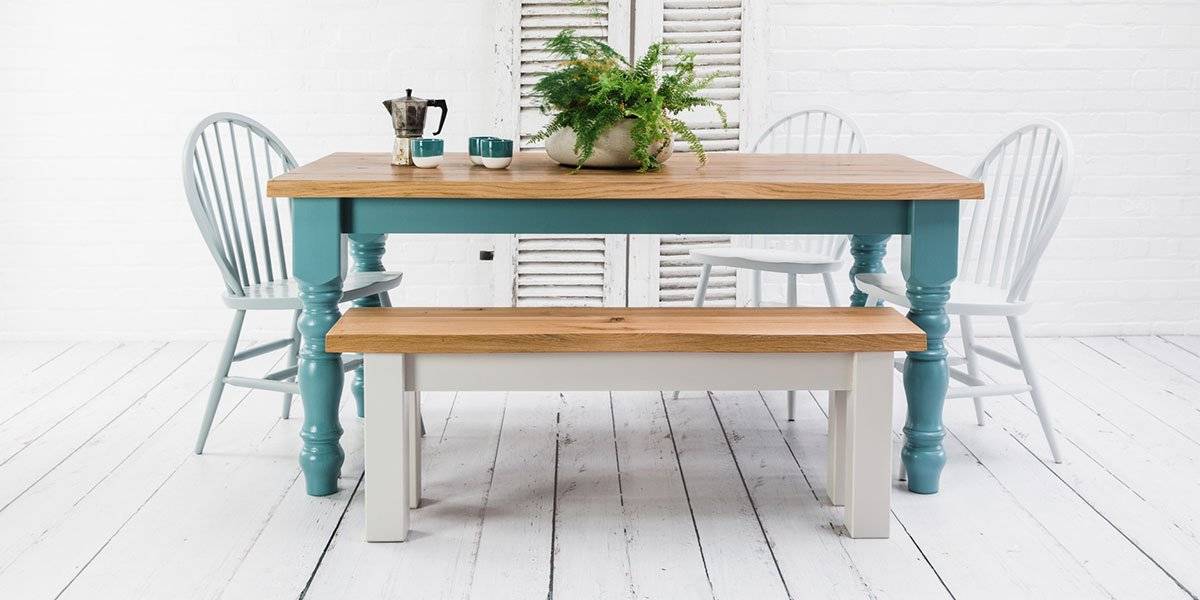 Made to fit your table, and we'll paint them in any color you like!
Partners with Farrow & Ball
Teaming up with the most sophisticated color experts on the planet, Farrow and Ball's tough and durable Modern Eggshell paint is ideal for our tables and benches.
Farrow and Ball creates deeper, richer colors in an eco-friendly water base. Virtually odorless and with very low levels of VOCs, their gentle child-safe formulas were a no-brainer for us as we searched for a paint to adorn our farmhouse furniture.
TABLES TO GO WITH YOUR BENCHES
Match table top styles with your bench seats
ABOUT OUR KITCHEN BENCHES
A good solid kitchen bench is one of those essential items that every family needs. With the ability to 'budge' up you can easily make more space at the family table by having a bench. Our benches stand the test of time - they're solid in construction, have a lovely 14 inch deep seat and come with a choice of tops to match your table. The legs and frame of the benches are made from solid beech hardwood, and can be painted in any Fallow & Ball color you want.
Our farmhouse kitchen benches are not just for around the table - they can also be used as a hallway bench for taking off those muddy boots!
And we'll send you subscriber-only promotions and our top tips for choosing a Farmhouse Table that's right for you.